Learning about love from coyotes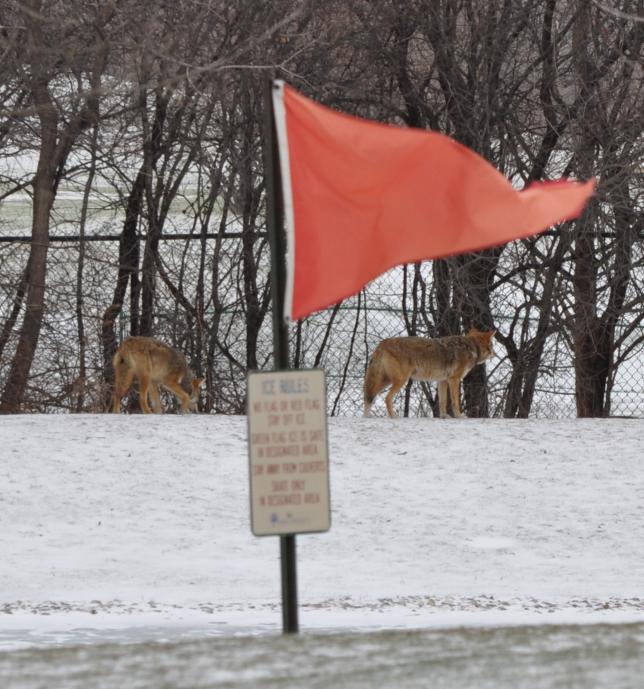 It is Valentine's Day this week and love is in the air… for our Illinois coyotes. Just like some humans, coyotes without a mate have actively searched for a date and territory over the past couple months. Coyotes in this region mate in the late winter, with peak season right around V-Day.
Telemetry and genetic data from our project supports that coyotes are not only monogamous, but that they are life-long mates. This means that once coyotes say "I do" they remain mated until death do them part. Coyotes in the Chicago metropolitan area experience high survival and high reproduction rates, resulting in some mates spending many years together - mated pair Coyote 1 and 115 produced pups for 10 continuous years! Mated pairs and their offspring defend and share a territory year-round. During mating season, the mated pair exhibit even closer bonds as they can frequently be seen travelling and spending time together. If coyotes are successful in obtaining a mate and breeding, pups will arrive in Late April-early May.
If you happen to see a coyote in the near future, know that he or she might be looking to build their family, something many of us can relate to this time of year.